"
Choose a single point of contact for the safety of your roof and find the right solution for your substructure for safe working at height.

WHY CHOOSE US
1. SUPPORT TO DESIGNERS
 Specialist technical support is always at your disposal to ensure expert support during planning and installation. We are also available for an on-site visit.
 
2. COMPLETE PRODUCT RANGE IN STOCK
A complete range of solutions for safe access, transit and operations at height. Our products are available from stock, so there is no long waiting time for delivery.
 
3. QUICK INSTALLATION
Our systems are quick and easy to install on a variety of substructures and materials.
Thanks to the tested and calculated fasteners for each solution, there is no room for doubt.
Speed is of the essence for us: thanks to the experience of our team, 
we can guarantee a rapid survey, planning and installation of safety systems.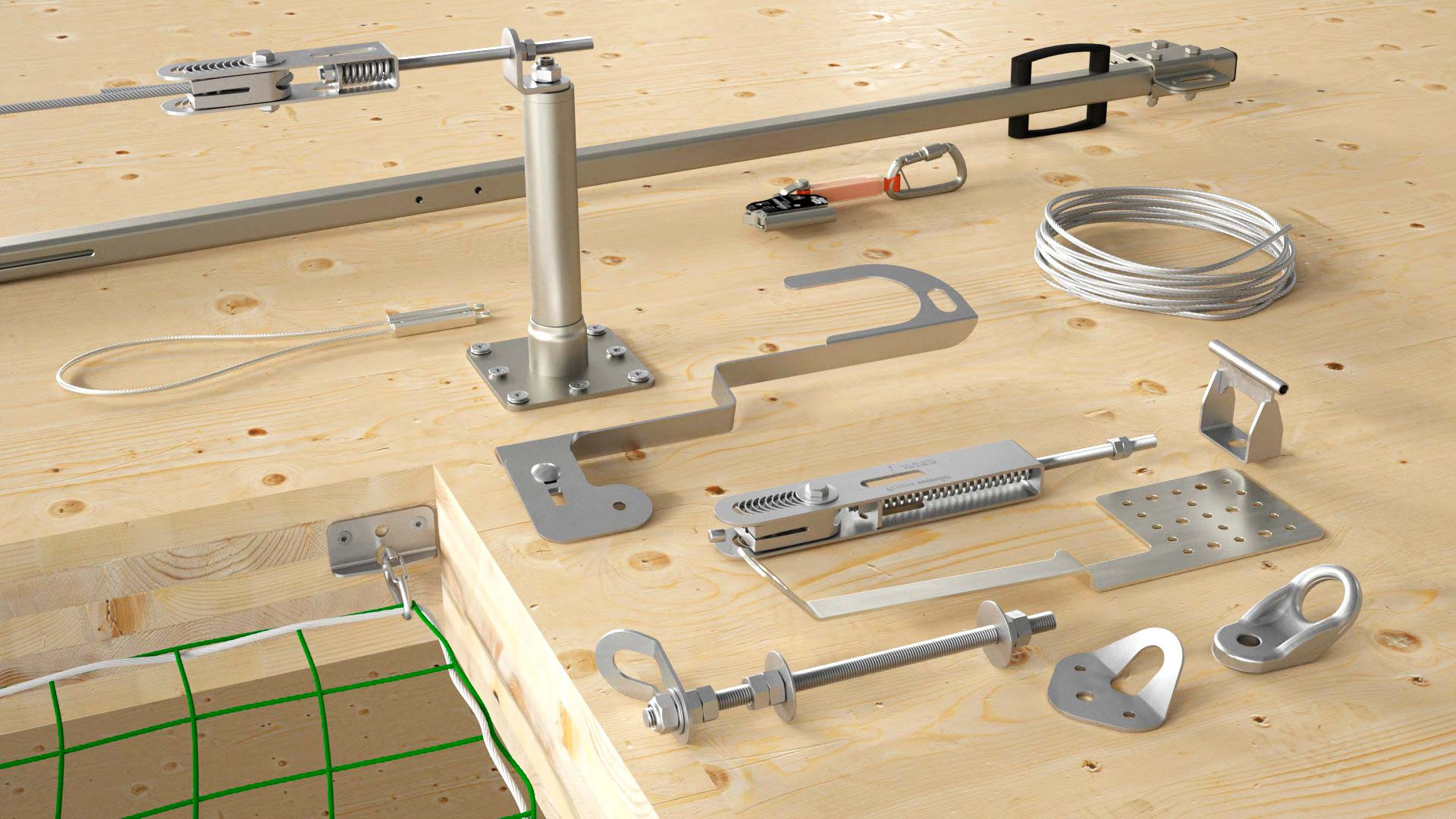 INTEGRATED SAFETY SOLUTIONS
Our fall protection systems meet every design requirement: a wide selection of anchor points and lifelines designed to meet different construction needs and to adapt to substrates made of various materials.

We also offer a wide choice of safety nets, temporary or permanent railings and a range of PPE.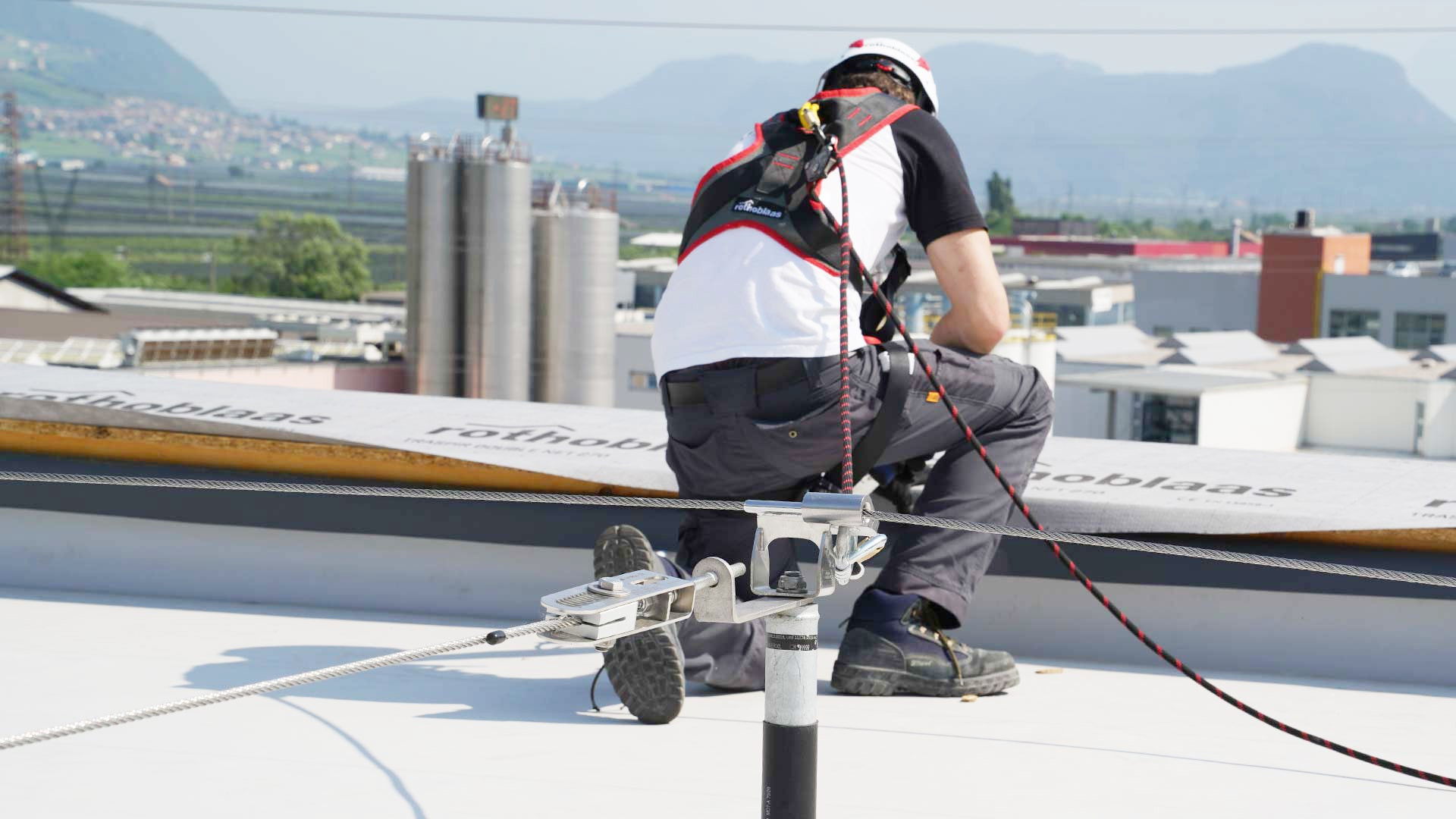 DESIGN AND PRODUCTION
We study constantly in order to design and produce state-of-the-art fall protection devices that combine maximum safety, in terms of structural capacity and strength, with comfort and versatility of use.

We process all the information gathered during the first phase: geometry, access, type of structure, working procedures and peculiarities of the environment.

Our Technical Department then draws up the "Falling Risk Project" and the corresponding offer, in a short time and in full compliance with the your requirements and current regulations.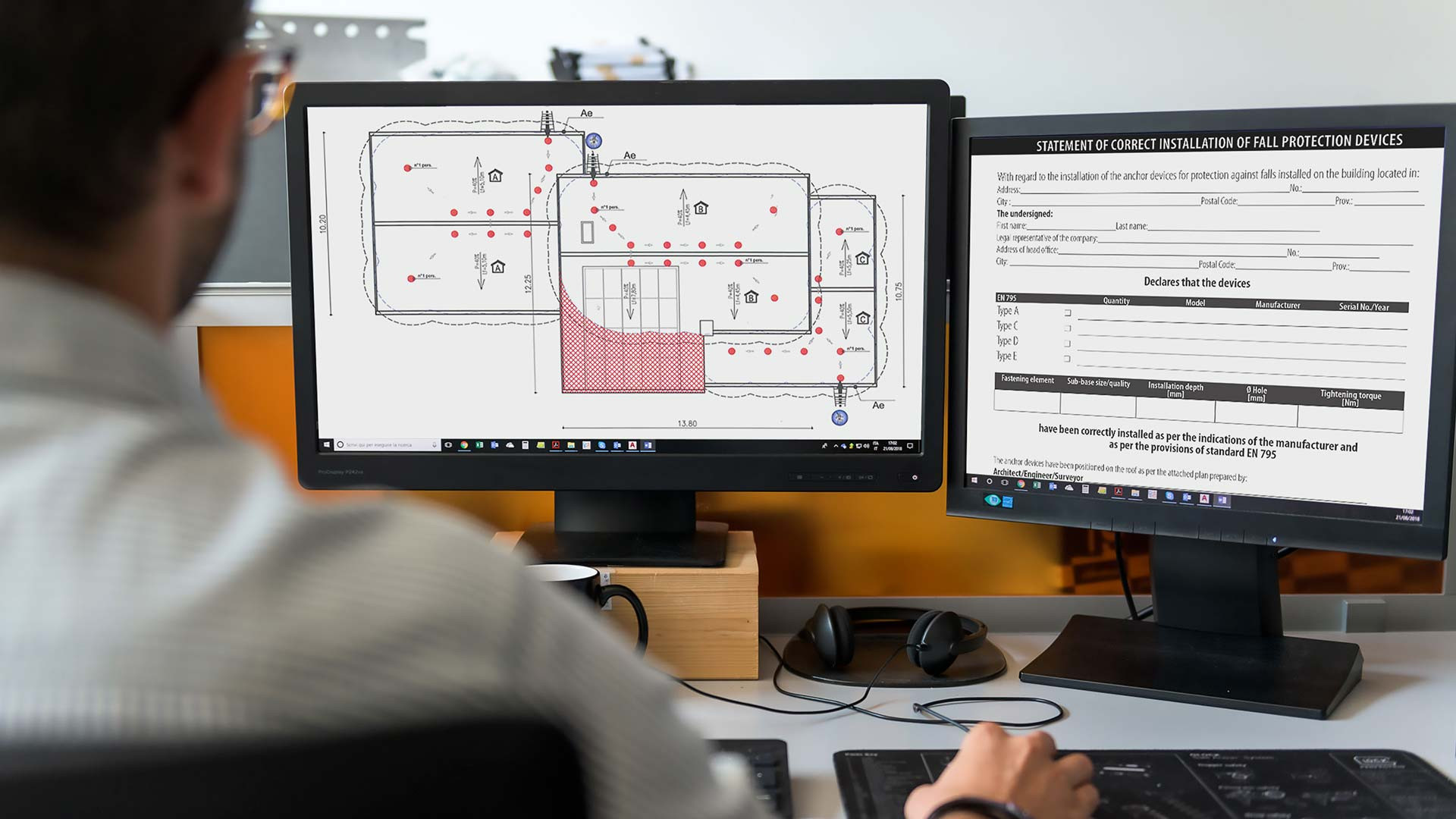 DESIGN AND INSTALLATION ASSISTANCE
Our safety systems are always installed taking into account the specific characteristics of the environment, both through the design drawn up following the on-site inspection and by actively listening to the customer's requests.
 
The result is tailor-made systems with attention to the smallest details, from the choice of fasteners to waterproofing, accompanied by the appropriate documentation and certification.
 
The delicate phase of installation is supported by our qualified Technical Consultants who are available to support our customers through continuous training and refresher courses.
 
After the installation we are available to assist you and are always ready to intervene quickly if necessary.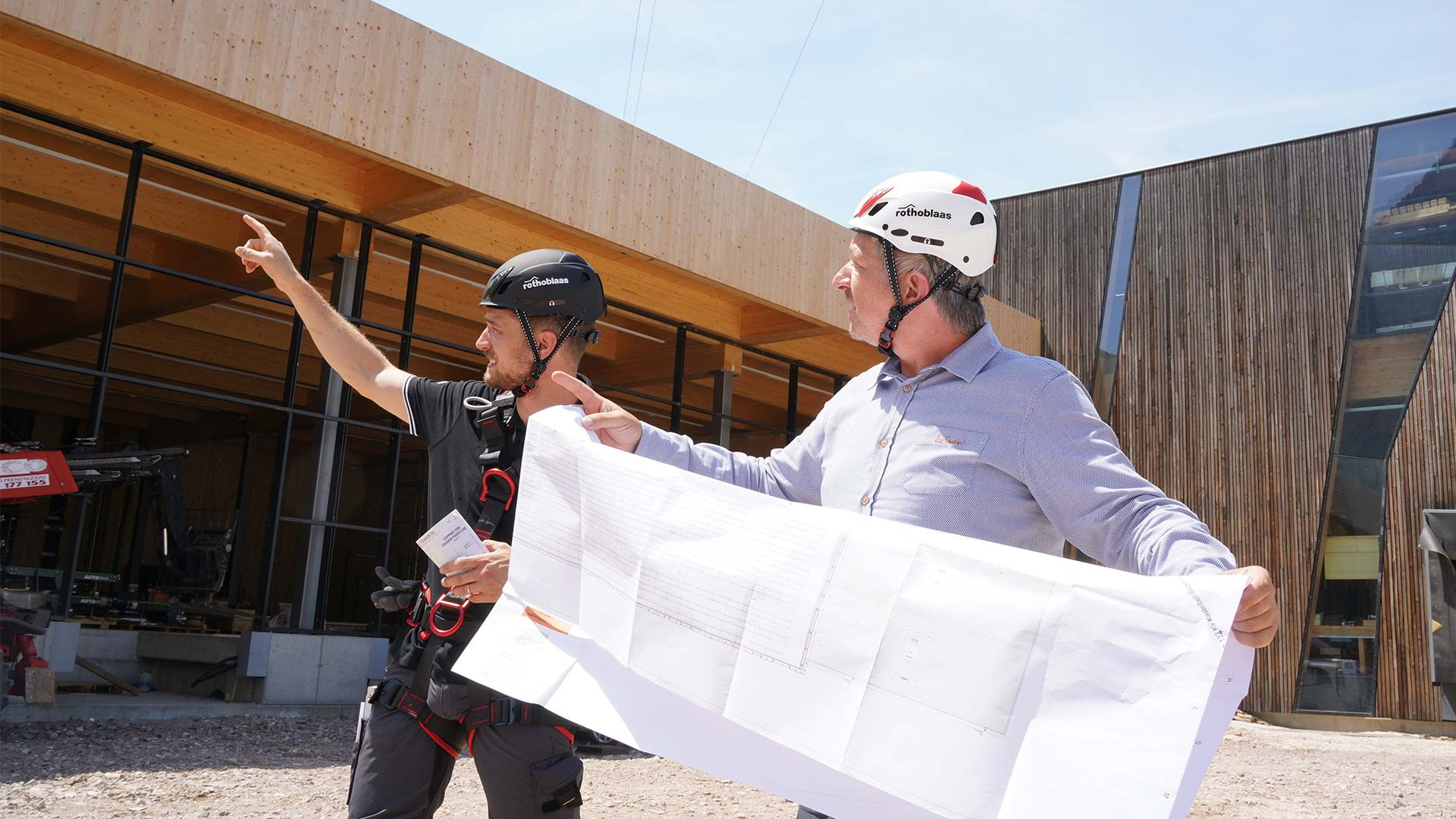 PROTECT YOURSELF AND YOUR EMPLOYEES FROM FALLS FROM HEIGHT
The risk of falling from heights is not always immediately apparent, for various reasons. However, accidents at height happen more often than people think.

That is why it is important to entrust your safety to professionals.
At Rothoblaas, we take great care when planning safety.

Understanding that every situation has its own set of challenges, it is important for us to listen carefully to your needs in order to understand as closely as possible where our solutions will be installed.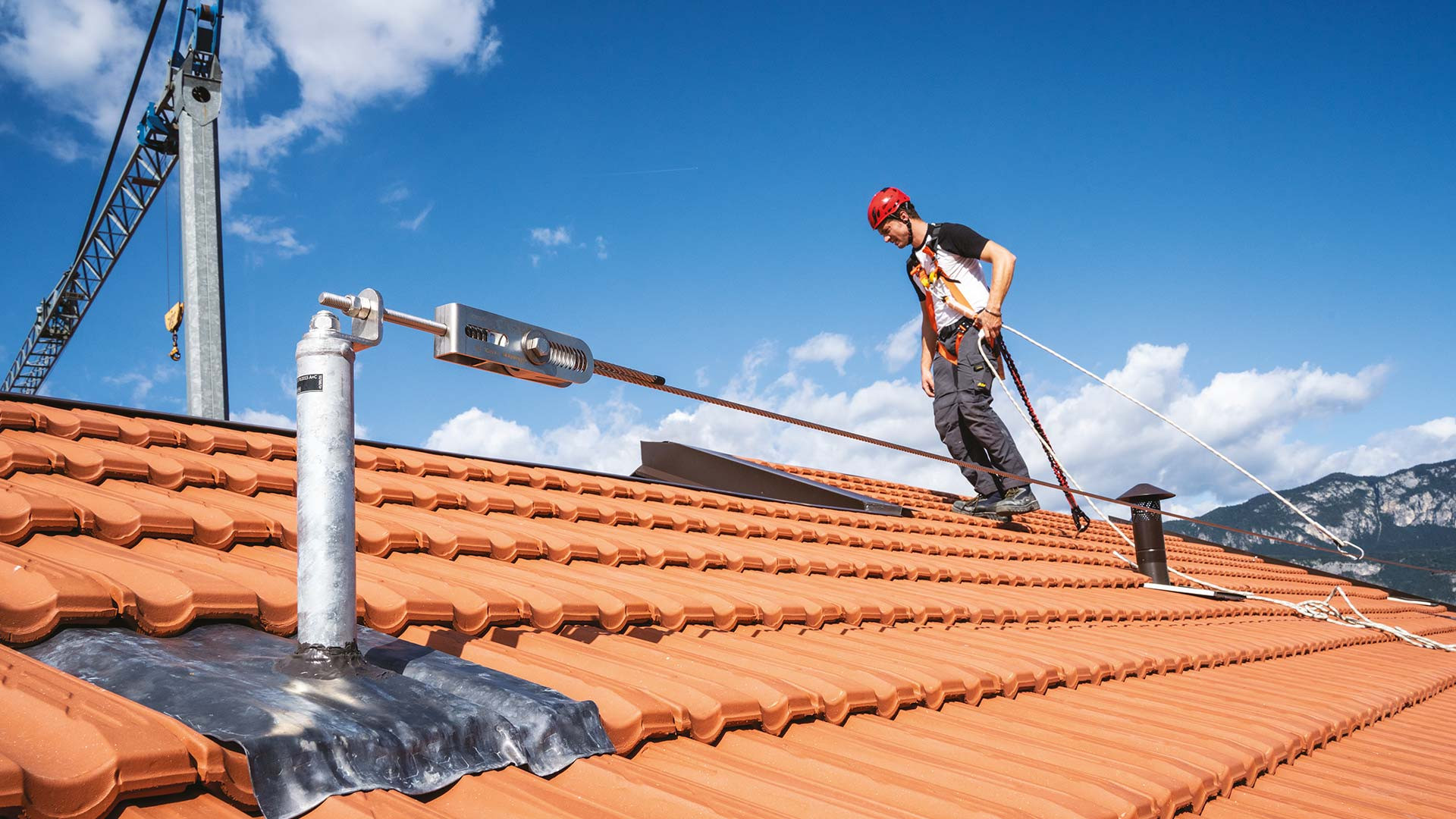 Once the job is done, we want to be sure that we have recommended the most suitable security system, or that we have modified it appropriately to make it compatible with your needs.
​
In addition, we have integrated many temporary site solutions into our range, and we are constantly developing our PPE offering to protect your employees. 

We also offer a control and revision service for your team's PPE.
 
We want to be your trusted partner in solving any safety issues you may have.
 
You can count on us to do whatever it takes.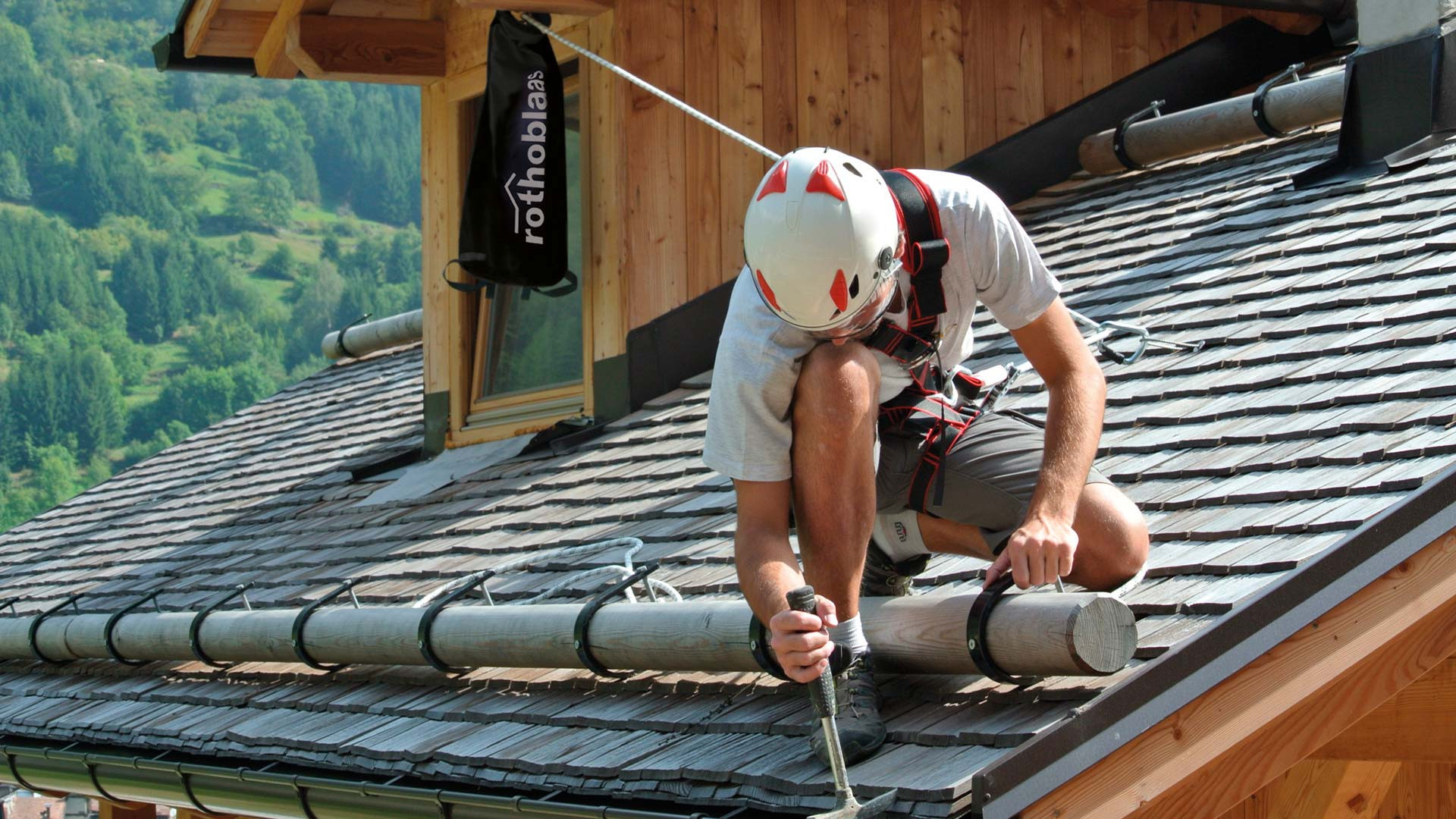 CERTIFIED RELIABILITY
As a manufacturer, we are responsible for the certification of the solutions we distribute. All the products documentation (certifications, technical data, assembly instructions and regulations) is available at the products section, while information about traceability and utilisation is found directly on the products or accompanying labels.